…to drive your culture and engagement.
Acknowledging and recognizing your people and teams frequently helps to boost morale, foster positive work environments, and drive overall engagement. Yet the comment I hear the most from employees: "We don't celebrate enough before moving on to our next task, our next project, or our next big initiative." October is the month of giving Thanks…a great reminder to take pause and ask "How good of a job do we do at celebrating and giving thanks?"
Last week I was in Edmonton to celebrate the VETS Group and the Rayner Family. They were being recognized by the Alberta Business Family Institute at their annual signature event recognizing Alberta family businesses. The VETS group was established in 1921 and is currently being run by fourth-generation President and CEO Sean Rayner. Alongside him is a former BYB client and dear friend, Vice President of Business & Corporate Development Erin Rayner…the first female at their leadership table.
Everyone who attended would agree that they appreciated how real and candid this family was in sharing the highs and lows of this 100-year trajectory. But what was very clear and at the heart of their success was founder Fred's attitude of get it done, and take care of one another like family. To celebrate VETS' centennial, company leaders launched an ESOP as an opportunity to bring their core value of an Ownership Mentality to life…but also what a great way to say thanks we want you to stick around!
@edmarketingcommunications, @canadacarmellowrites, @jatecltd, @goauto, @skeanspneumaticautomoation
---
Celebrations and recognition can be big gala events…or small tokens of appreciation. What's important is that we are purposeful and deliberate in our way of giving thanks.
Here are a few ways I've watched clients give recognition over the years:
Handwritten thank you card
Monthly or Annual Values Awards
Annual 'owners trip' for companies that have ESOP programs in place
Employee shout-out or appreciation wall…where employees can randomly acknowledge one another in a public way
Flex time or company day off…BRAND THIS!
While it's important to consider what celebrating and giving thanks looks like in your business, it's also important to consider how you do this for yourself. High performers commonly hold themselves to a different standard. They are the first to give praise away or think I'm not doing enough. Use this blog as a reminder to check in with yourself to see how good of a job are you doing at telling yourself…you rock, keep it up!
---
A few other people in the BYB community we are celebrating this month…
Strachan Hartley Legacy Foundation
Strachan was a classmate from Grade 5. He passed away at 30 after having accomplished a lifetime of excellence: Vanier Cup champion, Captain of McGill and UBC football teams, doctor…but still before realizing his dream of making a difference. As a former Chair of SHLF, my family and I were thrilled to participate yet again in the SHLF annual run. My nine-year-old son Morgan yet again beat his dad at 5 km with a time of 22 minutes. But enough about us!
SHLF had their LARGEST turnout, 560 registered runners, 100 volunteers, hundreds of supporters, donors, remote runners, sponsors, and partners that raised at least $68,000 and still counting! All money raised from this event goes programs that support underserved youth through education and physical activity – incredible programs such as Streetfront and Girls who Leap.
@shflrun  Click on the image to watch the video!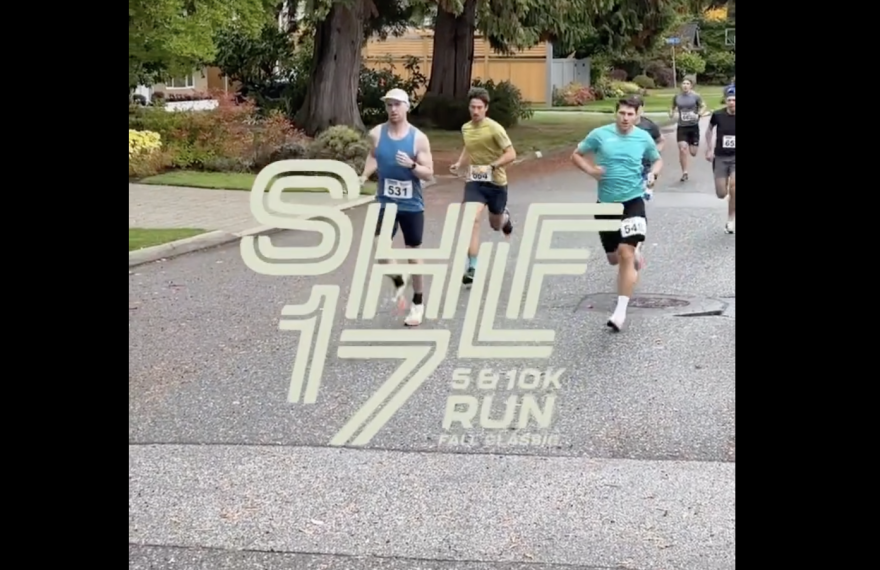 ---
Former BYB client and trailblazer Ciara McCormack made the news in a groundbreaking way this week. Ciara becomes the first woman chief executive and co-owner of a men's or women's football team in the League of Ireland. Big congrats to Ciara for having a vision for the way soccer/football should be done and dedicating your life to it! Who's in for a road trip to Limerick?
@treatyunitedoffical